Who are you Cindy Proust?
Based in Lyon (but I have to mention that I am from Provence), I am a mother of two little girls, and I am a dynamic sales manager with a passion for new technologies.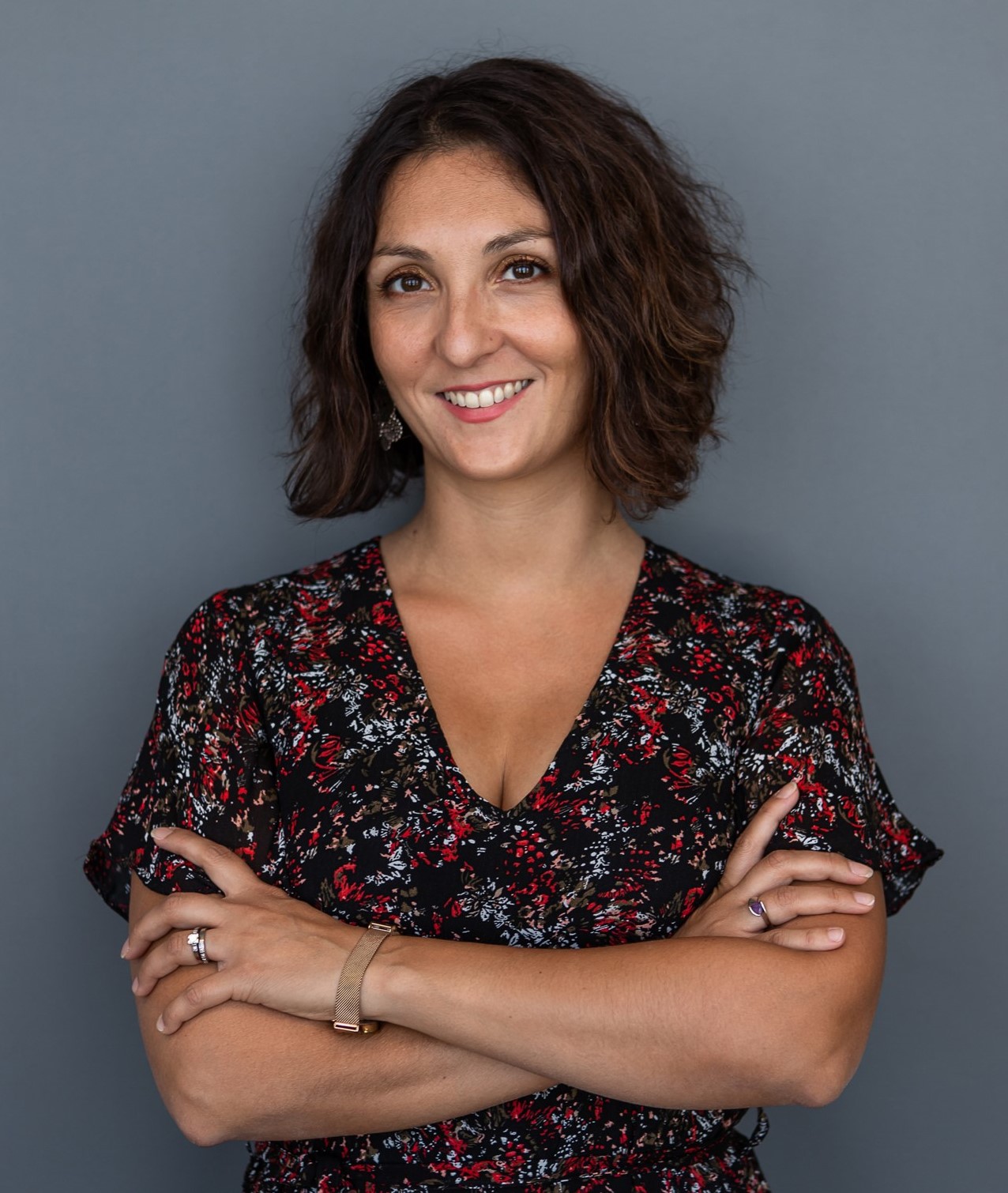 What has been your career path so far?
At the end of my studies, I had the chance to join the Accor group, first as an intern and then as an operational management controller for the group's call center activities. This experience made me discover the world of Hospitality to which I will return years later…
Out of love and a desire to improve my financial skills, I moved to Lyon and joined the Deloitte firm to carry out auditing assignments for internationally listed companies and regional SMEs.
I quickly realized (but after 4 years anyway) that this path was not what I was passionate about, so I made the bold choice to start from scratch by getting a little closer to what I thought I was destined for, business! I then joined the CEGID group as a sales engineer and then as a key account salesperson, with accounting firms becoming my first clients.
Today I have the chance to work at Planet, a company specialising in hotel software and payment systems. This sector is exciting, the ecosystem is rich and hoteliers are very attentive to the latest technological innovations.
The most challenging part of your job?
The hotel market is innovative, so I would say that you have to be constantly on the lookout.
This means constantly anticipating regulatory changes, especially in payment systems, and listening to the evolving needs of hoteliers to improve user and customer experiences, for example.
Your greatest professional pride?
Being interviewed by N&C (laughs).
Without a doubt, it is the success, year after year, of the team that I have the immense pleasure of accompanying on a daily basis, they will recognize themselves!
Where will you be in 10 years?
Good question! It's hard to project that far ahead, but for the moment I see myself continuing in this sector, which never ceases to surprise me…let's talk about it in 5 years?
Your first time with Revenue Management?
I discovered Revenue Management during a stage of my onboarding, in immersion in a hotel group. They didn't have an RMS and I remember all the screens they had to juggle with to define their pricing strategy!
What does N&C mean to you?
N for Innovative & C for Consulting.
I realize I don't know the meaning of your Acronym, but these are the words that come to mind.
Beyond the pleasure we have working with the teams, N&C is a key partner in the hotel ecosystem. I am still surprised to see many hotels not being familiar with Yield, or not being equipped with RMS solutions.
For the less experienced in Hospitality, what is a PMS?
In a simplified way, it allows an efficient and automated management of the activities and data of an establishment by offering to the staff the possibility of concentrating on actions with stronger added value: the experience of its customers.
But today this is not enough because the stakes of an establishment have multiplied. That's why we at Planet have focused on the following benefits for hoteliers:
• Improve the customer and staff experience by offering them a modern full cloud solution, very easy to use, which embeds a secure and fluid payment process throughout their stay
• Increase operational performance by automating as many tasks as possible and integrating with over 1,000 partners
• Maximize revenue while reducing the risk of non-payment by securing and automating payments, including cancellation and no-show fees
A few words on Planet ?

Planet offers integrated solutions that optimize the digital customer journey, saving time and generating revenue.
Since the end of 2021, Planet has partnered with Proximis, Datatrans, Protel and Hoist Group to make connected commerce more fluid.
We can thus accompany Retail and Hospitality players, hotels of course, but also restaurants and theme parks throughout all stages of their customer journey, Booking Engine, PMS Full cloud, Gift Cards and all integrated payment system.
We are present in more than 120 markets and employ over 2,500 people worldwide. We also have a strong local presence (more than 200 employees in France) which allows us to guarantee quality support to our customers.
For the next interview, who would you like to read and why?
I will pass the baton to D-edge, which like N&C is a partner we enjoy working with and which regularly has interesting news to share.