Who are you, Francesc Gonzalez?
As a tourism lover, I feel grateful to be able to work every day in my passion. I'm building an incredible company, The Net Revenue, formed by a team of more than 17 outstanding professionals and great human beings.
Married to the most marvellous woman with whom I have a daughter and a son, they've put my live upside down!
What has been your career path so far?
Started as a waiter for events in order to pay for my bachelor's degree in hospitality management at UAB (Universitat Autonoma de Barcelona). My next role was as a Maitre at a 105 rooms Hotel, I was 21 years old at Beth Hotels. Although, I knew that my goal was to become a Hotel General Manager. Then, the GM at Beth Hotels offered me a promotion to Front Desk Agent.
My career changed as I was a Hotel Sales Manager and I discovered what Revenue Management was. My call was clear now: to fill in the Hotels, sell as much as possible and optimize their Revenue. And endless chess games!
Where were you 10 years ago?
Ten years ago, I landed at Olivia Hotels after an enriching time at Majestic Hotel Group. At Olivia Hotels, I built the Revenue Management Department from scratch with Olivia Plaza Hotel. Furthermore, I had the opportunity to be involved in the new openings: Olivia Balmes Hotel and Cava & Hotel Mastinell. The fact of enabling growth for more than one property made me aim for more. I proved myself capable of multitasking and having success.
What is the most difficult part of your job?
The role of the Revenue Manager, in my view, is underestimated… There's a lot of diversity in terms of Revenue Manager profiles and each one should find their ideal environment. Some professionals may not succeed in certain projects because of their status, resources and other factors.
Nowadays, the Hospitality industry is still not aware of the tasks and objectives of a Revenue Manager. I believe that organizations have a key role to educate and promote inside their culture the importance of Revenue Management.
Your greatest professional pride?
No doubt about it, the answer is The Net Revenue. I'm thankful to the highly talented team for their efforts to build with me this dream company. I feel very proud. We are currently managing plenty of projects in different destinations. The results show us that with our expertise we have no limits to upgrading each business!
Where will you be in 10 years?
I would love to see The Net Revenue as the leading Revenue agency in the industry worldwide. Currently, we have properties in Spain and LATAM, we aim to be the best-positioned company for all five continents. Some time ago, my business partner, Oriol Serra, helped me believe in the potential of The Net Revenue. We are on the right track, we are thinking big!
Your first time with Revenue Management?
My first Revenue experience was with Eduard Pertegaz, a Hotel Director with a background at Ritz Carlton. Eduard gave me an Excel and asked me "Every day, write down all the left rooms for the next three months". That file became my first Pick-Up document, I became addicted to the data!
After that experience, when working at H10 Hotels with Rafael Dato, we created a pick-up segment: The possibilities to optimize the Revenue were endless!
Your best experience with Revenue Management?
During my time at Smart Rooms Company, when managing Yurbban Trafalgar Hotel, I changed the Sales, Revenue and Marketing strategy for the property entirely. The results were outstanding by displacing the OTAs in order to leave room for the direct channel to grow.
It was the first time to achieve a direct channel quota above 40% for a city hotel. The project broke all the growth expectations!
What is N&C for you?
It's a strategic partner with whom we share a unique passion for our job. N&C has helped The Net Revenue to optimize our processes. Indeed, revbell RMS is the key. It allows our team to have access to all the data. Thanks to revbell we are now more efficient and productive.
For the less experienced in Hospitality, what does a revenue management consulting firm like The Net Revenue do?
Our aim is to be a strategic partner to increase the number of sales and their quality while professionalizing their activity. Furthermore, we accompany their teams to optimize processes and educate on a Revenue Management oriented culture. The mission is that our clients realize that they were not making the most of their business. We do not see a limit to maximising their net revenue, based on the quantitative data and a trustful relationship.
We manage revenue with passion, detail, and analysis. Luckily, there's more and more technology to support the process.
A few words about The Net Revenue?
The Net Revenue is a Revenue Management agency for "destination Hotels", properties which are located worldwide and offer a unique value proposition. The wide range of clients at TNR set the trend in terms of reputation, direct sales and by leading their Revenue Management composite. Founded in August 2017 has helped more than 70 projects with a proven direct sales result of over 40% for each client. The Net Revenue is formed by more than seventeen Revenue Managers with different skillset to match any market needs such as Barcelona, Madrid, Colombia or Miami.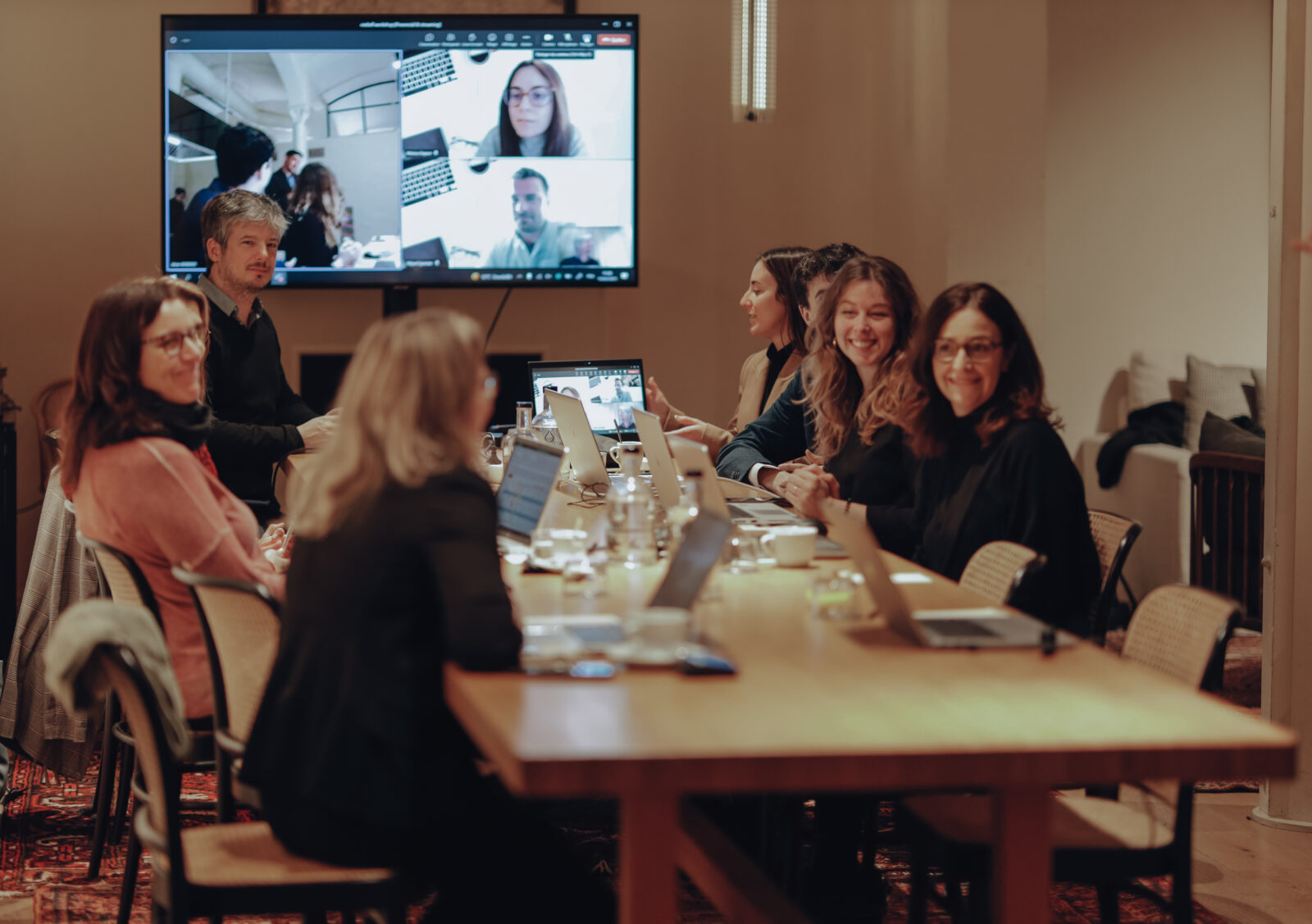 For the next interview, whom would you like to read and why
Diego Fernandez de Ponga, Revenue Director at Palladium Hotel Group. Diego leads the Revenue Management strategy for outstanding Hotels, he has the ability to do magic! Plus, he is a great human being!