Consulting
N&C supports you on a daily basis to raise your revenue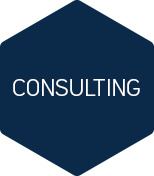 Consulting is an activity we consider as a support.
We wish to provide you with the means to do by yourself and to sustain your actions. We see you more like partners rather than customers.
We are convinced that the acquisition of good Yield and Pricing habits will keep you improving your practices in Revenue Management, Pricing or Revenue Integrity though optimization will never be granted.
Proceeding step by step, prioritizing the RM & Pricing tasks and aiming at a positive ROI, we will work closely to draw up a tailor-made roadmap with consideration of your size and maturity, in a logic of guiding and partnership. This is our engagement, our ADD JUST procedure.
We have been practising Yield and Pricing for 10 years, and under all positions: as Yield Analysts, Managers, Project Manager, RM&P Directors. At that time, we also layed the foundations for Revenue Integrity. Our operational experience makes our legitimacy.
Today, we wish to gather our strengths with yours and get you further with one aim in mind : making revenue.

Learn more about our services: